"oh hai, whut iz dis game you play? can i join u?"
"hey you kitteh... you not so sneaky... i know you are scum, gotcha"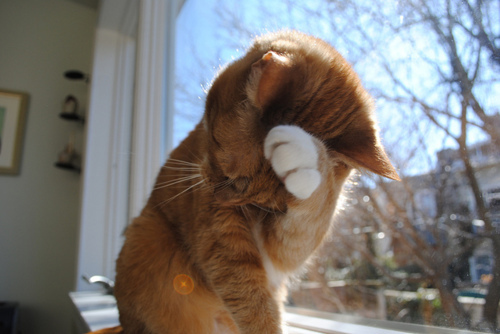 "oh noes... you give me sad... i need more pills i haz anxiety... leave me alone bad monkey"
"but i want to kill kitteh!!! i know i haz gotcha... ughhhh... okay... feel better kitteh"
"heh i iz liar... trick u with real life stuff dummy"
"kitteh, that's not fair... please no moar... u can haz fun"
"i crazy!!! you mean no moar tell me i win i crazy ack ack aaahhhhhhh!"
"um, okay"
"okay i haz no moar crazy ... thank you feel better now"
"hey kitteh, you come play again ... me want to see you play!"
"okay monkey"
"i haz sad... nobody lissuns to me..."
"sup dudes i am are batmeh!!!!"
"kitteh no like... am leaving..."