Hey guys, the official press release hits the web tomorrow, but I posted this onto my site late last night.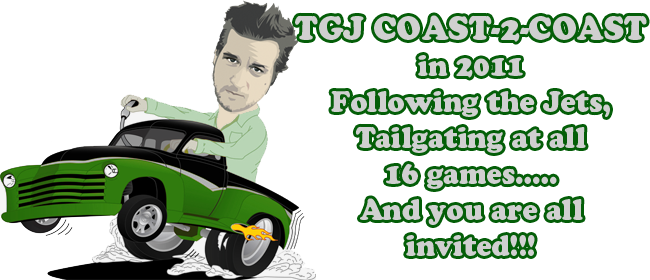 TailgateJoe follows the Jets in 2011
After 2 seasons of throwing the undisputed greatest tailgate party on gameday for all home Jets games, we are now taking the show on the road as well, to ALL 16 Jets games during the 2011 season. And not just an abbreviated version, but the whole setup just like we do at home. I really hope to see you all out there!
And please, if you use twitter or facebook or a blog or website of your own, please please share this story there! I even have easy links at the bottom of the page to share on your social network sites!